Exciting News!
---
Now Offering you A Telemedicine Option

Private & Secure
All data is encrypted, your sessions are anonymous, and none of your information is stored.
Meeting with me is HIPPA compliant.
What is Telemedicine?
Telemedicine is the use of technology in order to provide real-time healthcare.
Meeting With Me Just Got Easier
As an added service to provide other opportunities to meet with you, I have decided to add a telemedicine component to my practice.
Q: How do I set up an online appointment?
A: Contact me now to set up your online visit!
Q: What do I need to connect for an online appointment?
A: You will need a video camera, microphone, & headphones. You will need Chrome, Firefox, or Safari. You may also use Android or iOS devices.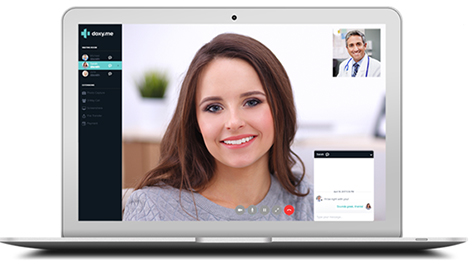 "I can't believe how easy it was to meet with my provider. I am in my late 70s and not very technically savvy. Doxy.me was extremely easy to use. It was amazing not to have to drive anywhere..."
- Hilda Schultz